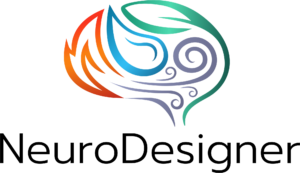 My favorite parts of NeuroDesigner are the many ways it allows me to track client progress over time, both at-a-glance and in deep dives through the data.  It is so simple to place multiple windows on my screen and view the changes to my clients' brains throughout treatment.  The threshold count report allows me to see patterns of change over time in seconds where it would have previously taken many hours to come to the same conclusions without that tool.  NeuroDesigner helps me keep my clients' treatments headed in a positive direction.  Thank you for all your hard work, Phil!  I cannot wait to see what you have in store for us next!
Preston Patterson M.S.  LMHC, BCN
NeuroDesigner's wonderful graphics of networks gives me an unparalleled ability to track changes in my clients.  It's not just pretty pictures!  The ROI tracker keeps me learning about the interaction of the Brodmann Areas  Using this software with a large monitor has been a huge boost in my analytic ability.  I can track single frequencies to their source or whole networks and simultaneously view four or more recordings.  Couldn't do what I do without it!
Candia Smith, DMN, BCN, QEEG-D
The package arrived today and I am already using the new coils. They are so much lighter and the attachment is so much better! What really pleases me is the removable core. This makes the coils much more versatile.
"I ran some tests on your EEG cap this weekend.  My feedback is that is took a little bit to get used to sizing the cap.  I fumbled around with it a bit to get it right and I think, in time, I will be able to manage it better.  When I ran it on QCheck the first time I initially got impedance values in the 10-15 range.  However, the person I was recording had dirty hair that was oily.  After 15 minutes on the head the values all dropped to roughly 1.  I recorded a 0.5-70 Hz recording.  The signal was unlike anything I have ever seen.  It looked amazing.  Clean as clean could be.    The cap worked perfectly.  I wholly endorse this cap and think you did a great job with it.  If you go to market, I would like to buy some from you.  "
Nick Dogris PH.D., BCN, QEEG-D
damn dude. my compliments to the chef. this EEG cap is sooooooooooooooooooooooooo
much easier to set up and use!!! you are a genius sir. simplicity makes better doesnt it?
Peter Beaman, RN
.